The Vaughan PTA is

instrumental

in the success of Vaughan Elementary. It provides student programs, educational materials, volunteer support, special family events, and other resources for our students and staff. In addition, it provides a weekly school newsletter for parents to stay informed of upcoming events and happenings around our school. Please browse around our PTA website. It provides a lot of information and resources that you and your family can benefit from.
---
Welcome to your
Exemplary Vaughan Elementary!

Here is a brief outline of Vaughan PTA plans for the academic year:
The main mission of your Vaughan PTA is to support education and help all Vaughan children.
We will continue to focus on student enrichment by offering student assemblies, facilitate special learning opportunities through field trips and fund after-school programs. We also purchase many school resources such as student agendas, test-prep workbooks and new classroom supplies.
This Fall we upheld our Vaughan traditions with the Red Ribbon Family picnic and Veterans Day Celebration. In the Spring we'll have the Allen Eagle Fun Run and our annual end of year bash. Throughout the year, we'll host musical performances by our Vaughan students and coordinate Book Fairs to earn new library books. Photos of events will be available on our password-protected website.
Your PTA strives to facilitate communication between the school and families by publishing the weekly "Vaughan Voice" newsletter through this website. Our YO packets (paper communications distributed to the
Y
oungest and
O
nly kids in each family on Wednesdays) sent home each Wednesday.
In order to accomplish these things, we depend on our wonderful Vaughan Volunteers. There are many volunteer options available, each with a different time commitments necessary. Please make sure you go to the Allen ISD Website and complete your background check so that you can be a volunteer.

I encourage every Vaughan family to support PTA with your annual membership, and invite you to attend our PTA meetings.
Please continue to watch our website for updates, and feel free to contact me directly if you have any questions.

Kara Sanchez, President
2016-2017 Vaughan Elementary PTA
PTA Officers for the 2016-2017 School Year
President:

Kara Sanchez


1st VP (Aide): Justine Anderson
2nd VP (Programs): Allison Almand
3rd VP (Membership): Julie Van Boerum
4th VP (Ways&Means): Lisa Heath
5th VP (Communications): Julie Mangan
Secretary: Jessica Borkenhagen
Treasurer: Karen Standefer
Parliamentarian: Mickey Deel
Environmental: Stacy Travis
Hospitality:
Staff Appreciation: Crystal Lowman
Student Enrichment Programs:
Volunteers: Annette Black
Legislative/Counsel Delegate: Lisa Heath
Teacher Representative: Susan Waring
Teacher Representative: Gywnn Loftin
Reflections:
Student Community Coordinator: Sarah Welch
Book Fair: Tammy Ommodt
Student Directory: Julie Van Boerum
Red Ribbon: Sarah Welch
Veteran's Day: Nera VanArk
Newsletter Assistant: Julie Mangum
YO Packs Assistant: Krista Witt
YO Packs Assistant:
Photographer:
Marquee Assistant:
Website/Technology:
Eagle Run Coordinator:
---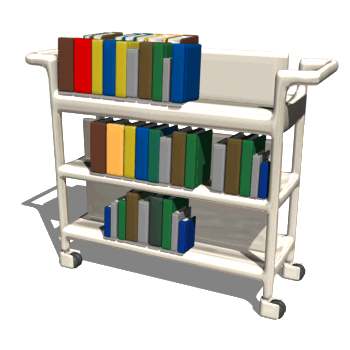 Parent Resource Library - In an effort to support Vaughan families, the Vaughan PTA has recently expanded the materials in the Parent Resource Library to include books, audiobooks, & DVD's on a wide variety of topics such as discipline, ADHD, bullying, sibling rivalry, and many more. The list of resources, as well as the check-out request form and frequently-asked-questions, may be found on the Vaughan website under Library. Questions or suggestions may be directed to Mickey Deel Mickey@deelpack.com , PTA Programs VP
---
Volunteers Register!!!! Volunteers for PTA or for just in the classroom need to register every year (and complete a background check) through the AISD website. It takes about two weeks, so if you are looking forward to volunteering, it's best to complete the form early.
---