Help Us Build Future Leaders
Allen ISD is a dynamic, award-winning North Texas school district serving more than 21,000 students in rapidly growing Collin County. The district is ranked as the 11th-best school district in Texas, according to Niche.com's 2023 rankings. The website, which calculates the rankings based on data from the U.S. Department of Education and survey responses from families, also listed Allen ISD as the 175th best in the United States. Out of 1,030 districts in the state, Niche ranks Allen ISD as the 12th best district to teach in. Use the links below to find out more about joining one of the leading school districts in the nation.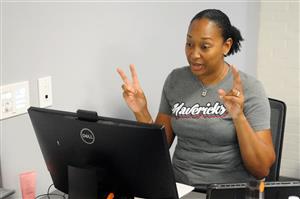 Allen ISD is always on the lookout for dedicated, professional educators in grades K-12. Consider a career with one of the top school districts in the nation. Follow this link to see our opportunities. Then select Elementary, Secondary, or Special Education on the Job Type pulldown menu.