Whether you're a longtime Allen resident or new to the community, Allen ISD wants to connect with all community members.
Allen ISD has thrived for more than a century because of the strong ties with our families and community members. A prosperous community is inherently linked to a strong school system, and Allen ISD looks forward to engaging with stakeholders in a variety of events and committees. Every member of the community, regardless of whether they have children in our schools or not, is an Allen Eagle.
Click on the link in the photo for opportunities to engage with Allen ISD, meet fellow community members, and learn more about this school district. We hope to connect with you soon.
Community Engagement Night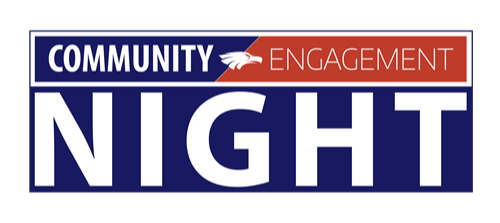 Allen ISD held its first Community Engagement Night (formerly Eagle Engagement Night, on November 15, 2022, offering community members an opportunity to learn more about the district in sessions with district administrators and Board members.