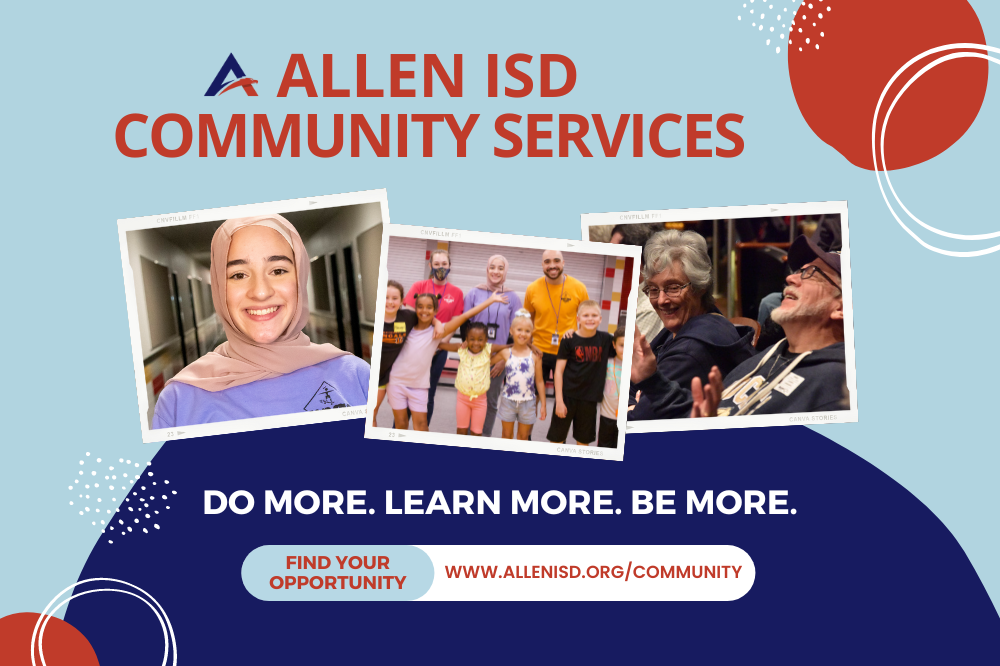 Allen ISD Community Services offers a variety of programs and activities to improve Allen's quality of life and provide services to assist and educate students, parents, and district stakeholders.
Allen ISD Community Education offers a new schedule of after-school children's classes and activities each semester at Allen ISD Elementary Campuses. Special events such as the annual Father-Daughter ball in December and Mother-Son dance in February are very popular. The program also conducts the district's renowned summer camps.
Kids Club is an after-school program designed to provide children of working parents with a safe, home-like atmosphere. The program provides after-school care for children in kindergarten through grade six. Kids Club members are able to choose from a variety of recreational, social, and enrichment activities each day. Kids Club is supported by parent fees and serves more than 1,800 children at 18 elementary schools.
Learn 'N Playday prepares children from the ages of 3 to 5 for their upcoming introduction to a regular school day. Classes meet two days a week for five hours. The program boasts an 18:2 child-to-teacher ratio in the three-year-old classes and a 20:2 ratio in the four-year-old classes. Learn 'N Playday is located in Anderson Elementary.
Contact Community Services