Heart@Work for Businesses & Community Partnerships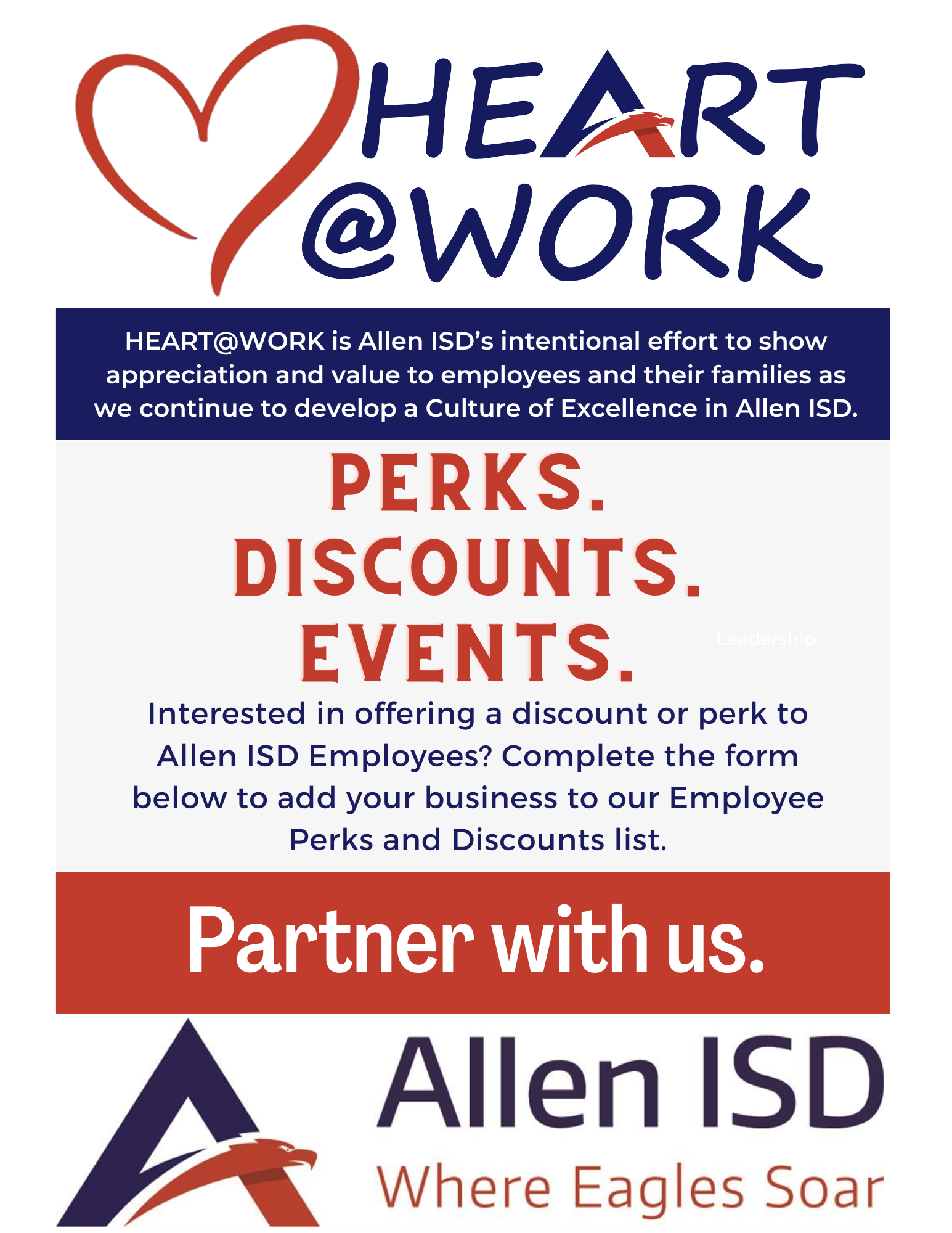 Partner with Allen ISD Heart@Work
Allen ISD invites local businesses and community groups to join us in showing appreciation and value to our staff. Businesses that would like to offer Allen ISD employees discounts on their goods and services are invited to submit their offers by using this form.
If you have questions about joining the exciting Heart@Work program, please contact Catherine Gregory.
Heart@Work Business Guidelines
Allen ISD's Heart@Work program offers a variety of benefits for district employees and area businesses may join this program by offering staff discounts on products and services. With nearly 3,000 employees, the district offers a ready supply of potential customers.
The Heart@Work discount website is where our employees can review and shop for businesses offering discounts to our staff by logging in to our faculty site. Allen ISD encourages your business to offer discounts to our staff and receive potentially great word-of-mouth in return.
There is no charge for this program. Please follow the guidelines below and then submit the Heart@Work Business Interest Form for inclusion.
Discount amounts are up to the business and include buy-one and get-one offers.

Discounts should cover a complete school year, August - July, and no changes are allowed during the school year.

Employees may present their ID badges to receive a discount.

Final decisions for approving the posting of discounts are at the sole discretion of Allen ISD.

Discounts are not allowed for tobacco products, alcohol, or adult-oriented products and materials.