Kids Club is an after-school program designed to provide children of working parents with a safe, home-like atmosphere. The program provides after-school care for children in kindergarten through grade six. Kids Club members are able to choose from a variety of recreational, social, and enrichment activities each day. Kids Club is supported by parent fees and serves more than 1,800 children at 18 elementary schools.
Kids Club staff members are employees of Allen ISD. Kids Club programs are managed at each school by a Site Coordinator. Each Site Coordinator will work with the children and manage the day-to-day operations of the program. Adult assistants are hired to work with children and student assistants also support the program according to specific site needs.
If you are interested in joining the Kids Club staff, please complete an online application. After completing the online application, you will also need to download all required additional forms. Incomplete applications cannot be processed.
We wish you success in your job search and appreciate your interest in joining the Allen ISD Kids Club team. For questions regarding Kids Club employment, please contact Ashley Crowson, Director of Community Services, at 972-727-0503.
If you need assistance with your application, you may contact the Human Resources office at 972-727-0533.
ONLINE APPLICATION INSTRUCTIONS
Benefits of Working at Kids Club:
Competitive pay

Employee Health Clinic

Flexible hours that work with school schedule

Free childcare for Kids Club workers

Heart@Work actviities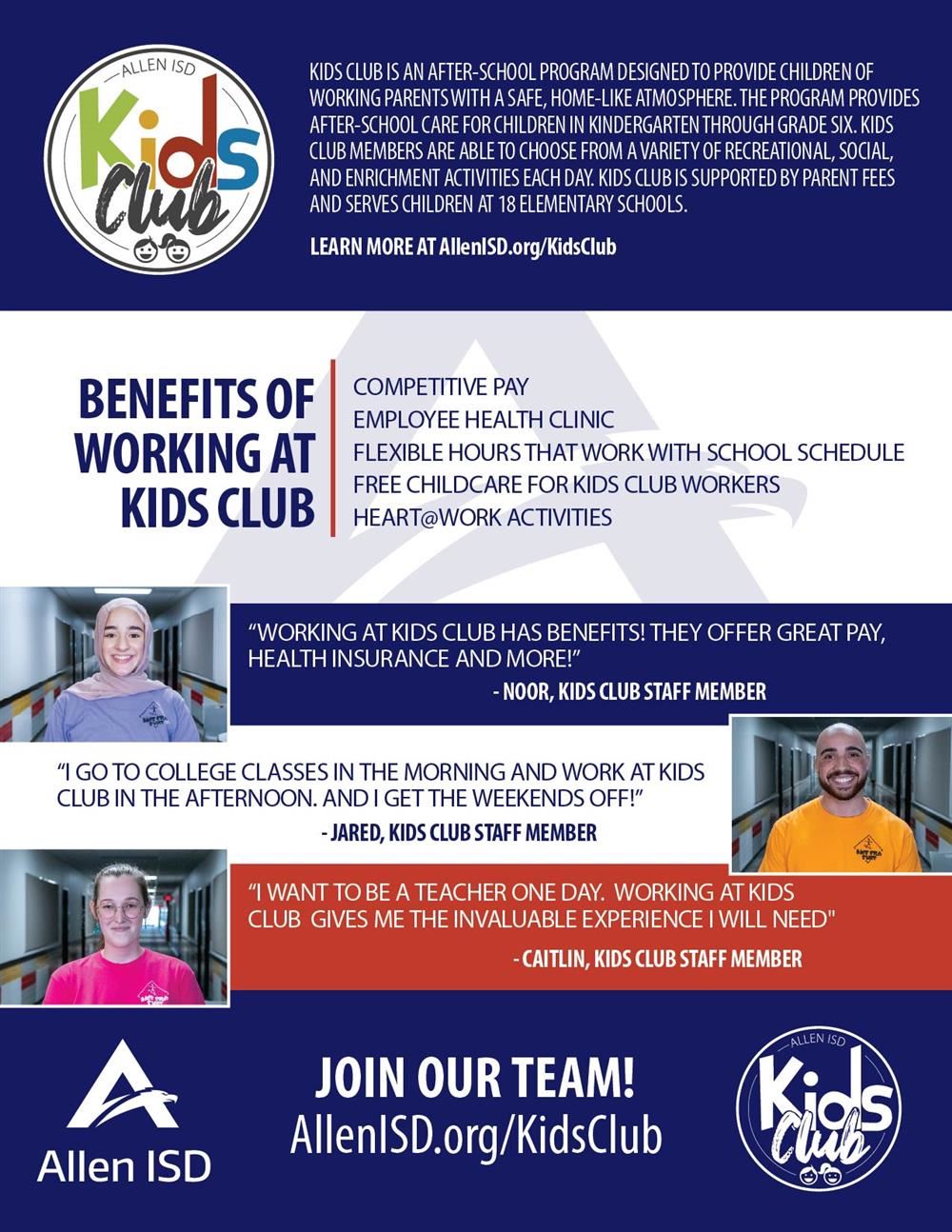 Click on the image