Canvas Learning Management System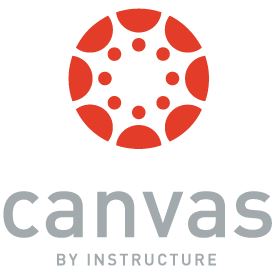 Welcome To Canvas
Allen ISD uses Canvas in secondary courses to facilitate innovative learning and provide a digital extension of the classroom. Canvas is an online platform designed to integrate a variety of resources, course materials, and interactive tools, so learners can access coursework, engage in learning activities, and communicate with their teachers and classmates. Canvas provides flexible options for Allen ISD teachers to design courses to uniquely meet the learning goals of individual learners across many content areas and grade levels. Students will use a variety of digital resources through the Canvas platform and become active participants in their learning through collaborative tools and the use of communication features. As students manage their courses and experience blended learning designed by teachers, they will also build digital skills important for college and future careers.
Canvas advances the Allen ISD graduate profile by preparing students to be academically successful and effective communicators. It is the standard way that all grades 7-12 students access digital content for their classes. Canvas is accessed by students from the Allen ISD Portal.
Canvas Parent Access and Information
Parents and guardians are able to create an observer account allowing them to see announcements, assignments, files, quizzes, instructional websites, their student's discussion posts, videos, etc. in Canvas. Your access will allow you to use the virtual calendar, as well as set up communication options through messages and notification settings. For further information, contact your student's teacher or campus principal about specific courses. Canvas can be accessed through web browsers on most internet-enabled devices, including phones. There is also a Canvas Parent App available for both Android and iOS devices.
Frequently Asked Questions
What is Blended Learning?
Blended learning is the purposeful integration of traditional face-to-face instructional practices with digital resources and strategies to design meaningful learning for all.
What can students do in Canvas?
Canvas allows students online access to course documents, links to information, and assignments, and allows students to submit work 24/7 whenever they are connected to the Internet. Canvas provides a landing point for students to access course materials and has a built-in calendar that pulls data from all courses to help students with their time management skills. Students are also able to set up reminder notifications both by e-mail and text message. Using Canvas, students should never be at a loss for when assignments are due, what resources are to be used, and the rubric for assessing grading.
Why do we have Canvas and Skyward?
Allen ISD continues to use Skyward as the official grade book for students and parents to view student grades, attendance, and report cards online. Skyward is also our main student information system that is used for state reporting and other essential district functions. Canvas is a platform for learning that incorporates a wide variety of feedback options, including grades. Grades in Canvas can be transferred to Skyward but sometimes represent learning still in progress, rather than a final grade. All questions about grades should be first directed to your child's teacher.
How often should I and/or my student check Canvas?
We recommend that parents new to Canvas check it once a week. Once you and your student are comfortable with Canvas, adjust your frequency as needed. You will receive notifications from Canvas courses via email and can change which notifications you receive in your Canvas account settings. Students should check Canvas daily. You might find it beneficial to add your students' names to your notifications and can learn how in the Canvas Observer Guides.
How do I view the Canvas calendar?
Your calendar will have a color for each course your student is enrolled in. Colors can be changed for those courses for each student as well. Items are added to the calendar automatically on the due date assigned by the teacher. Questions regarding due dates should be directed to the teacher of the course. Students may also add events to their calendars to efficiently manage their time.
My student says that Canvas was down last night, and he could not submit his assignment, is this true?
Allen ISD works hard to ensure that all digital resources are readily accessible. However, there are very rare, unavoidable outages. Always email the teacher immediately if there is an issue with Canvas availability and try again a little later. Be sure to check your internet connection and you may find it helpful to try a different browser or device. When an issue arises, sharing a screenshot can help identify the cause and lead to a faster resolution.
Should I email the teacher via his/her district email account or Canvas messaging?
Either will work. Please remember that teachers are busy with students all day and with family events in the evening and during the weekends. You should receive a reply within 48 hours.
Where can I find help with Canvas?
If you have a problem when working in Canvas, click on the circled question mark icon in the bottom left corner of the Canvas screen to find help. You can also reach out to your student's teacher or campus principal.
Observer Role Video and Canvas Guides Information