2024 Seniors: Nominate yourself to be featured in an upcoming #FutureReadyFriday post on Allen ISD's social media.
Submit a nomination now at https://forms.gle/QRqdCeRXQzEkZ6vdA (must be logged into the Allen ISD Portal).
One of the three main goals of Allen ISD is to help students gain Future Ready Skills. We are pleased to present #FutureReadyFriday to celebrate our senior students and the Future Ready Skills they developed at Allen High School. We are looking for all kinds of students to share how Allen ISD has helped them become #FutureReady on their path to college, career, or the military.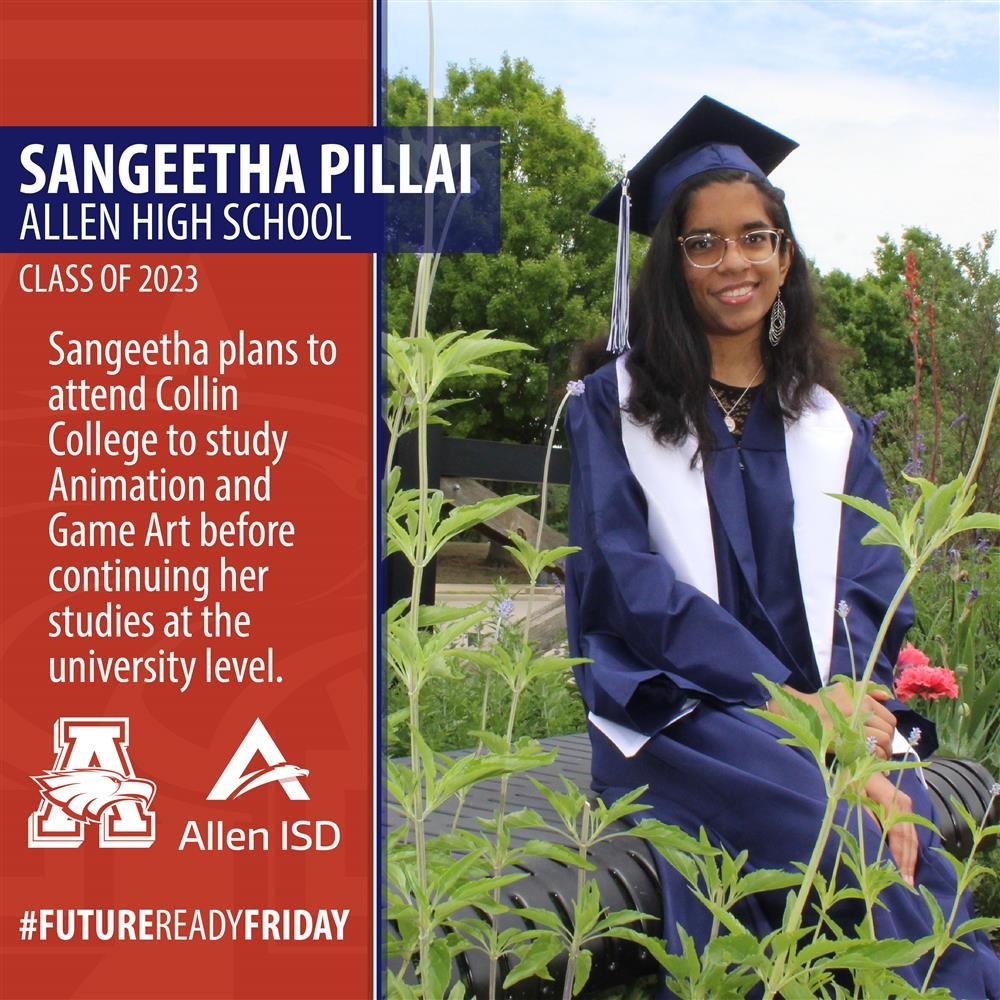 Sangeetha Pillai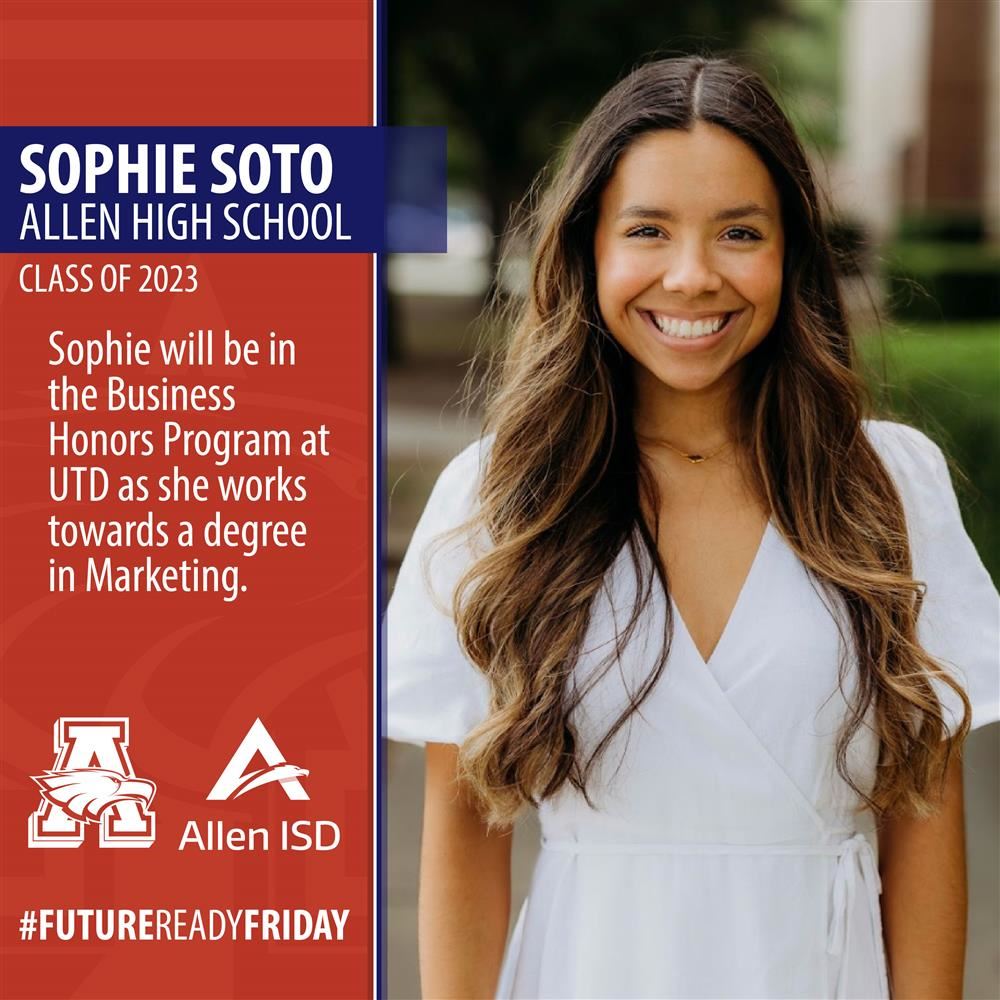 Sophie Soto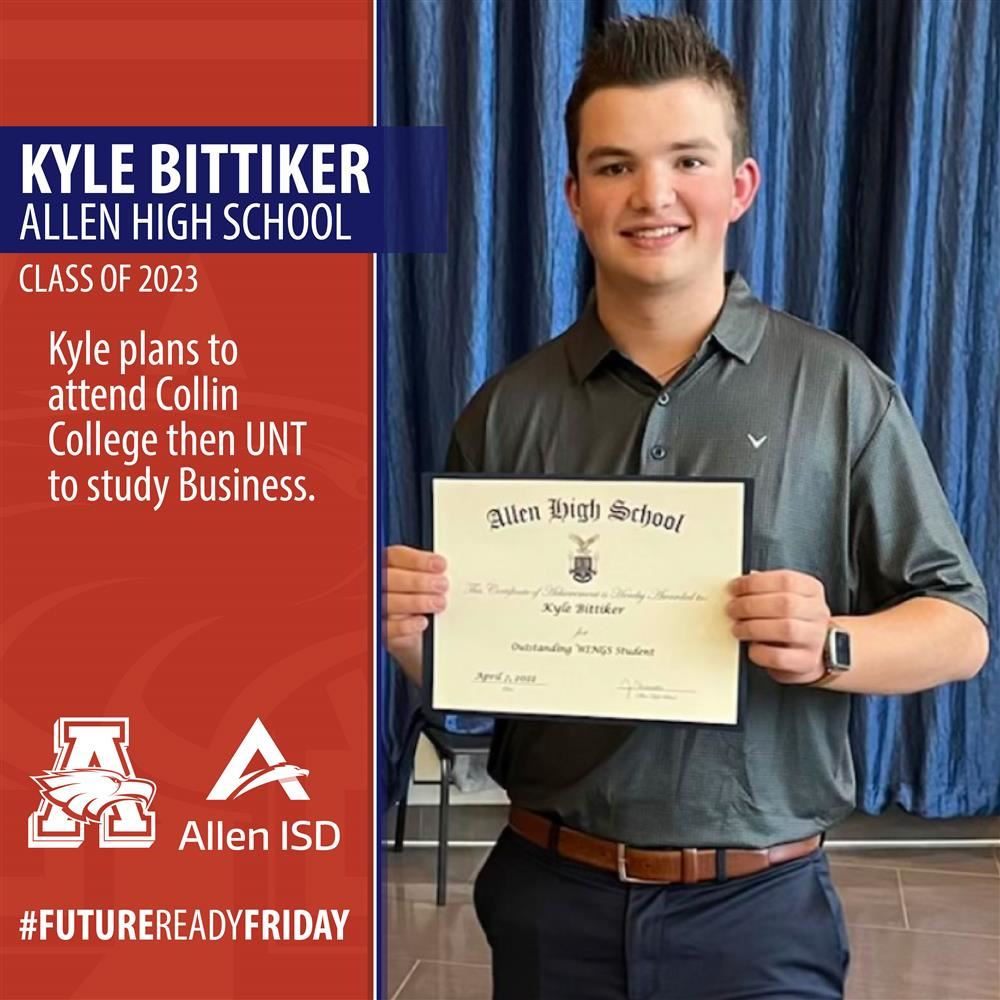 Kyle Bittiker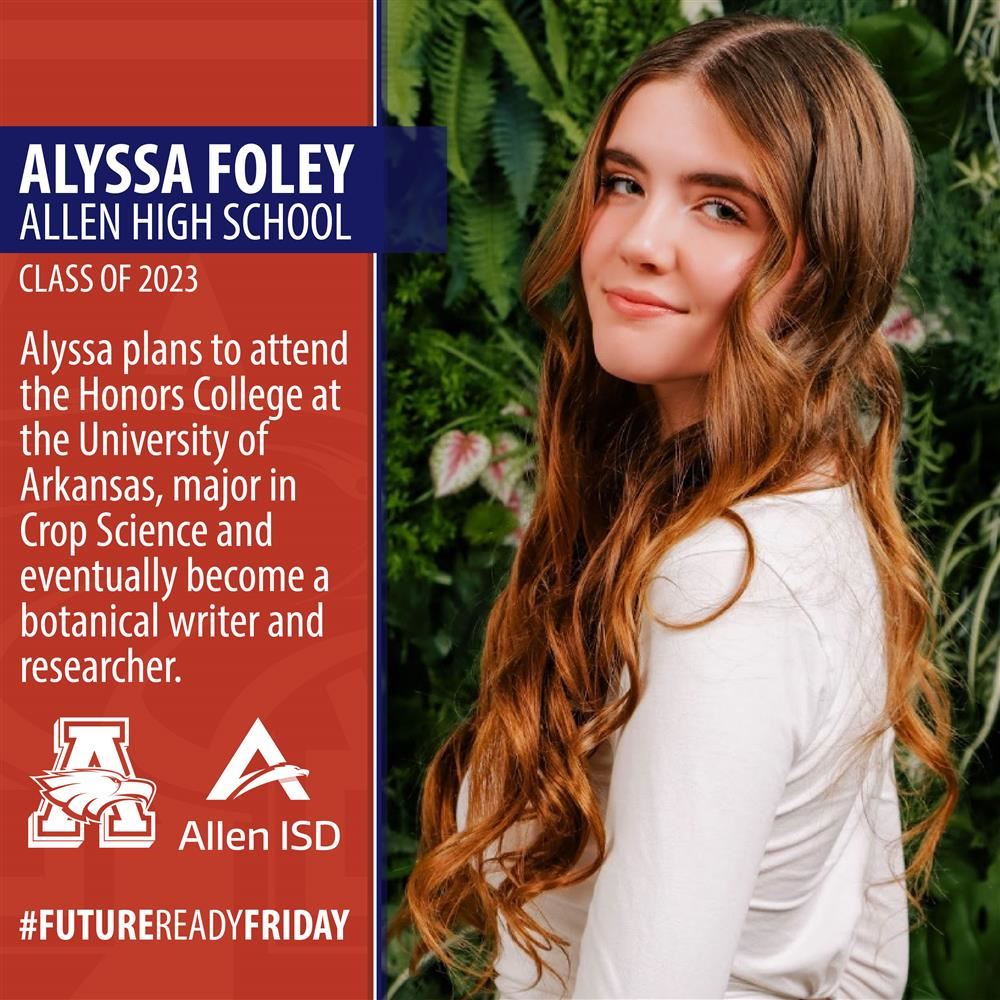 Alyssa Foley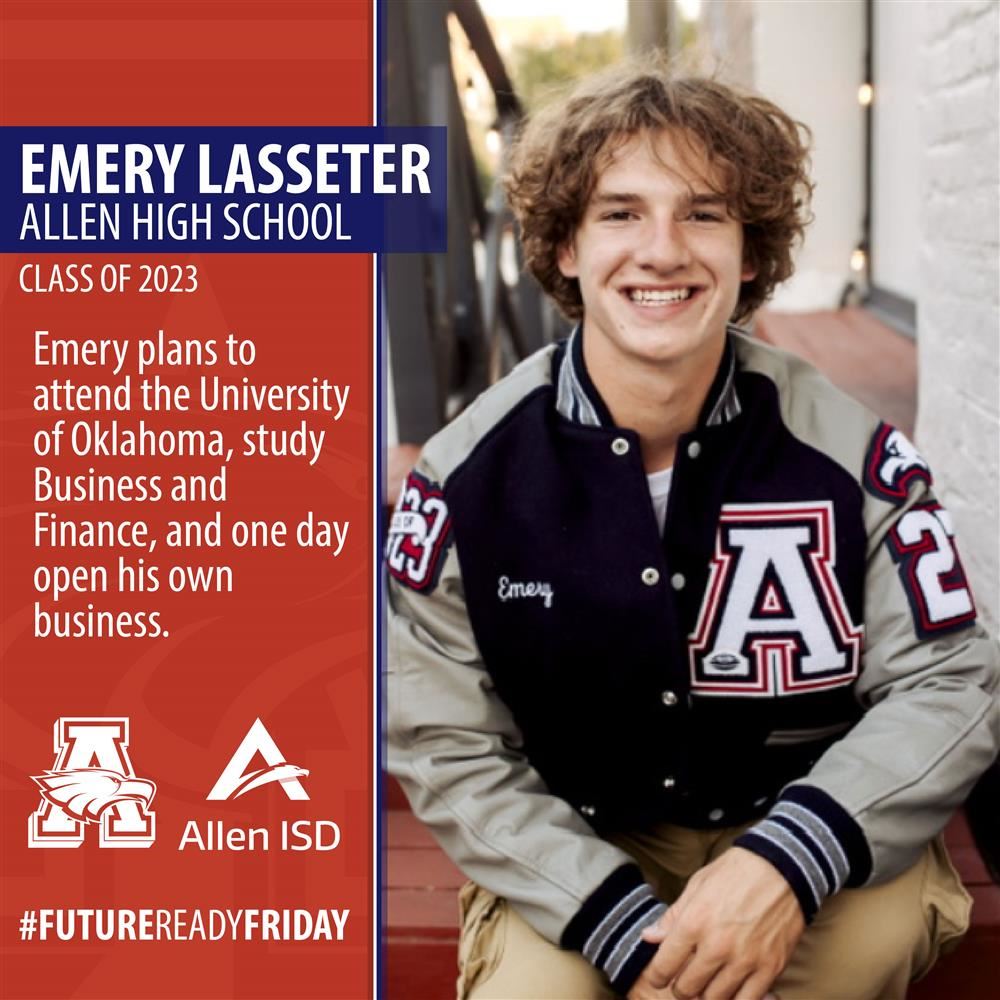 Emery Lasseter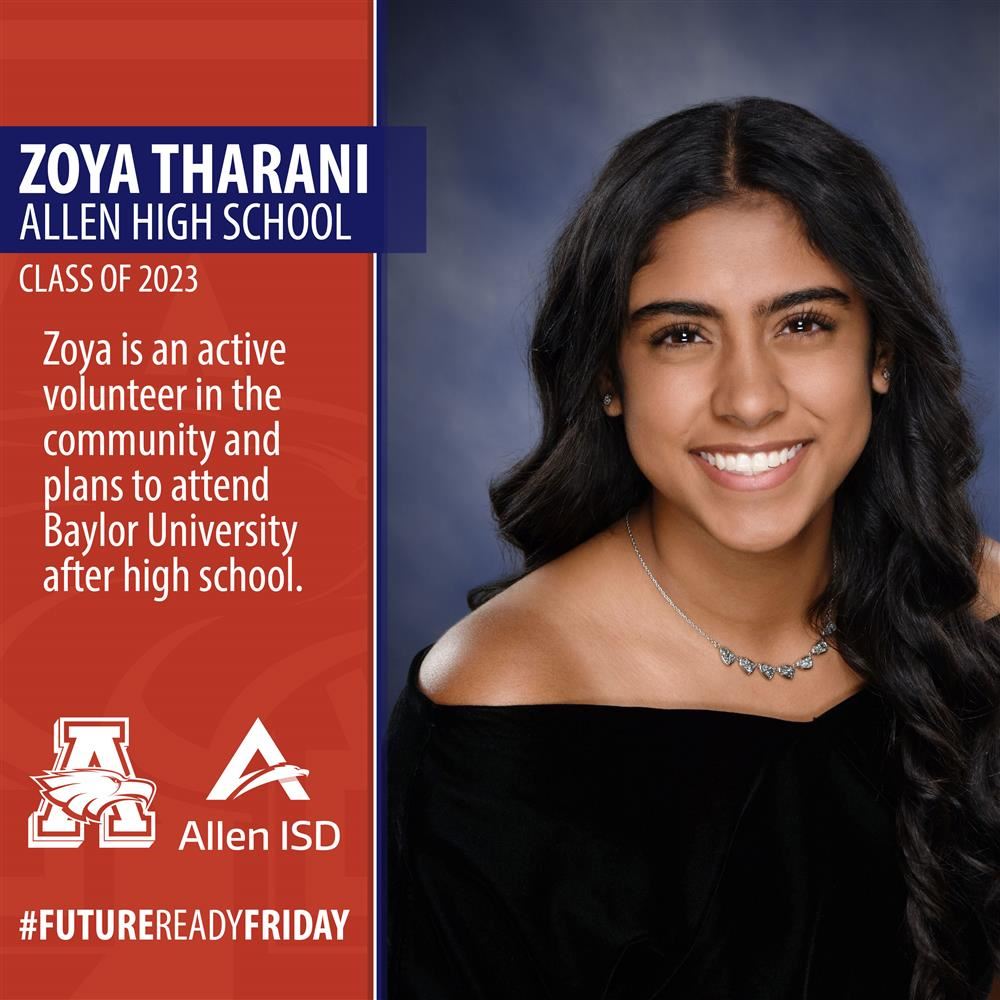 Zoya Tharani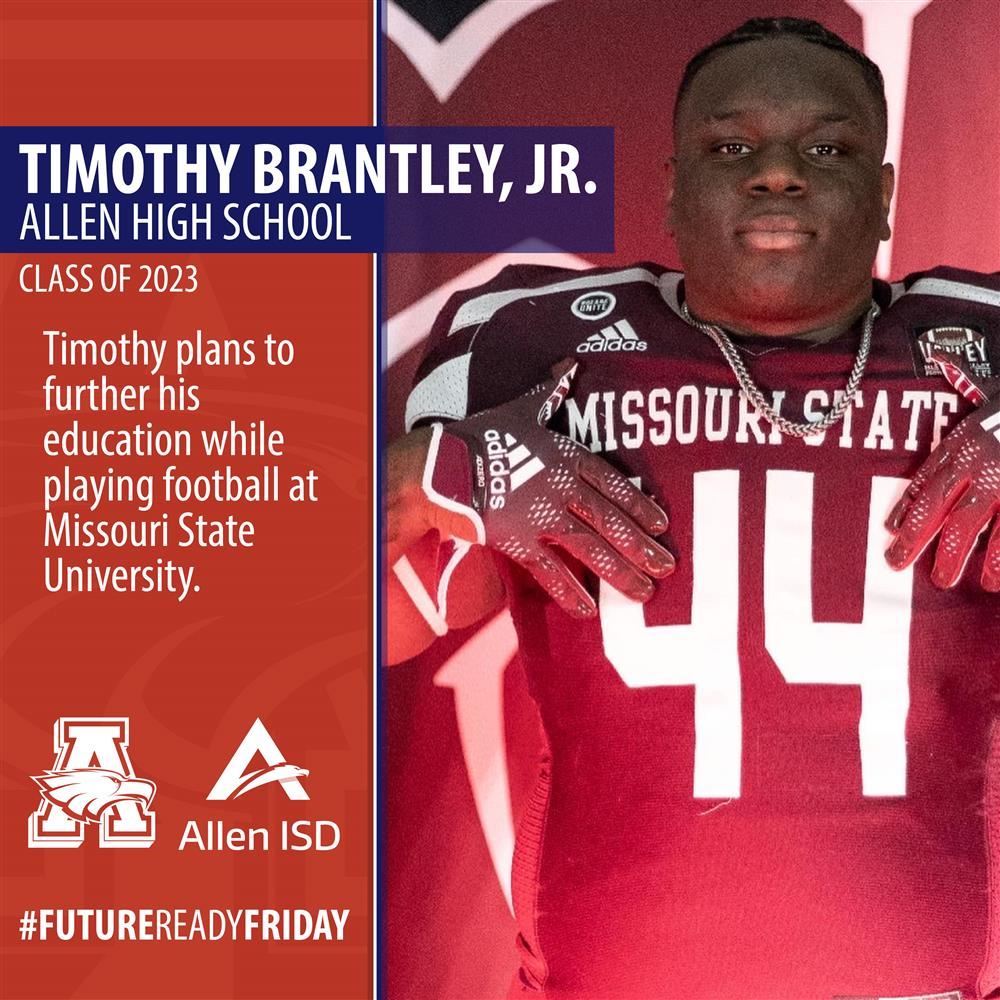 Timothy Brantley, Jr.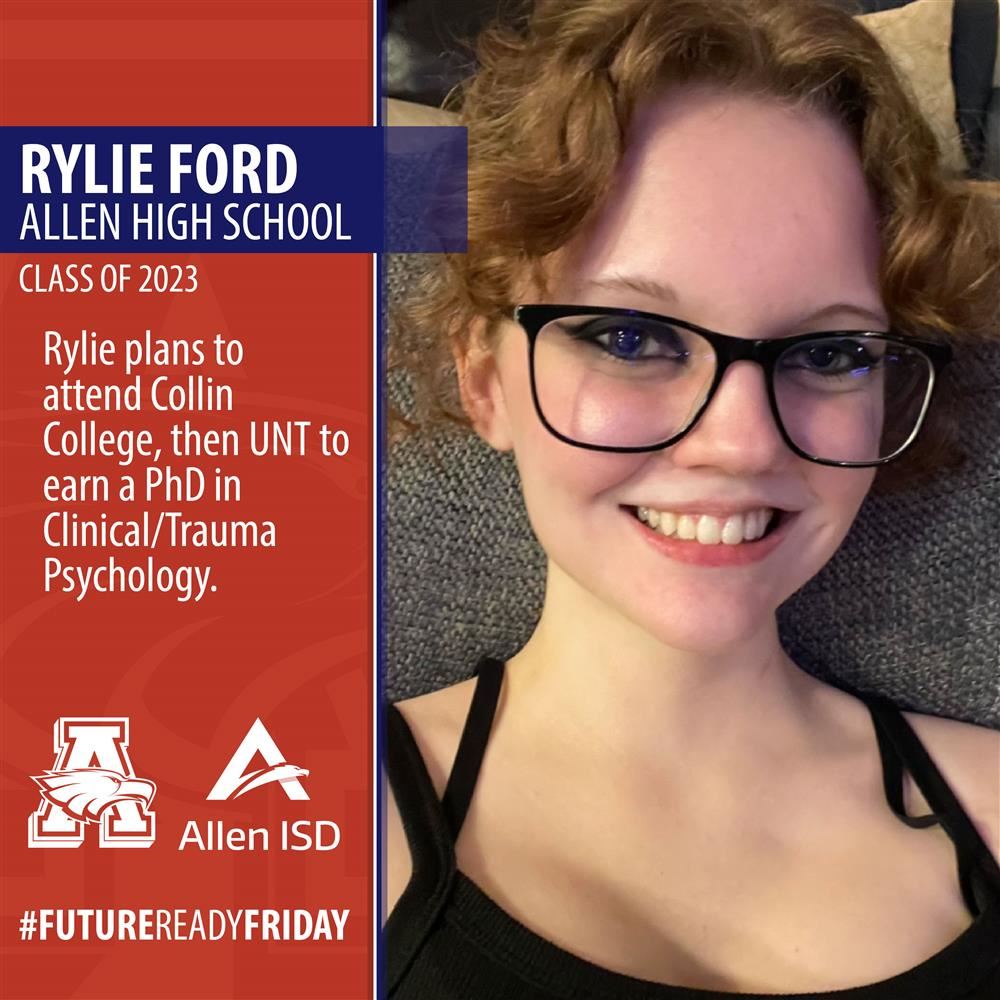 Rylie Ford
Rishi Gandikota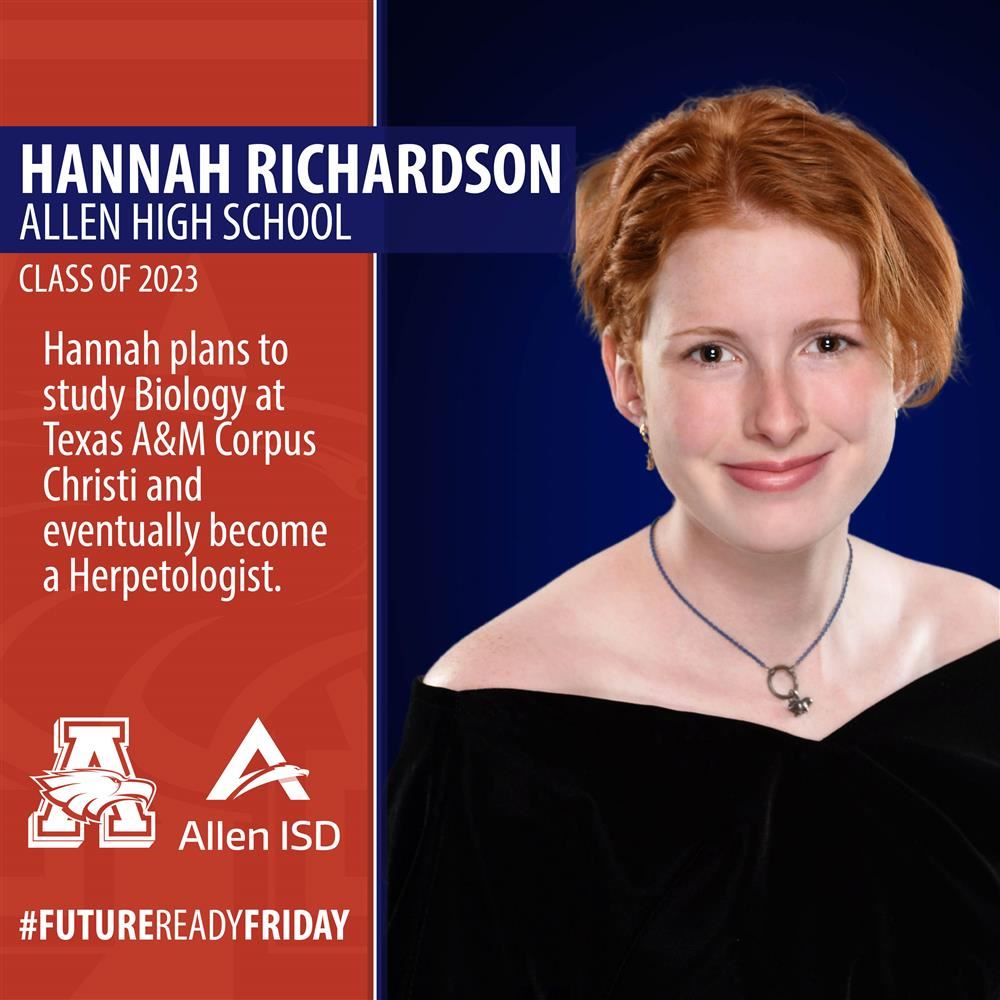 Hannah Richardson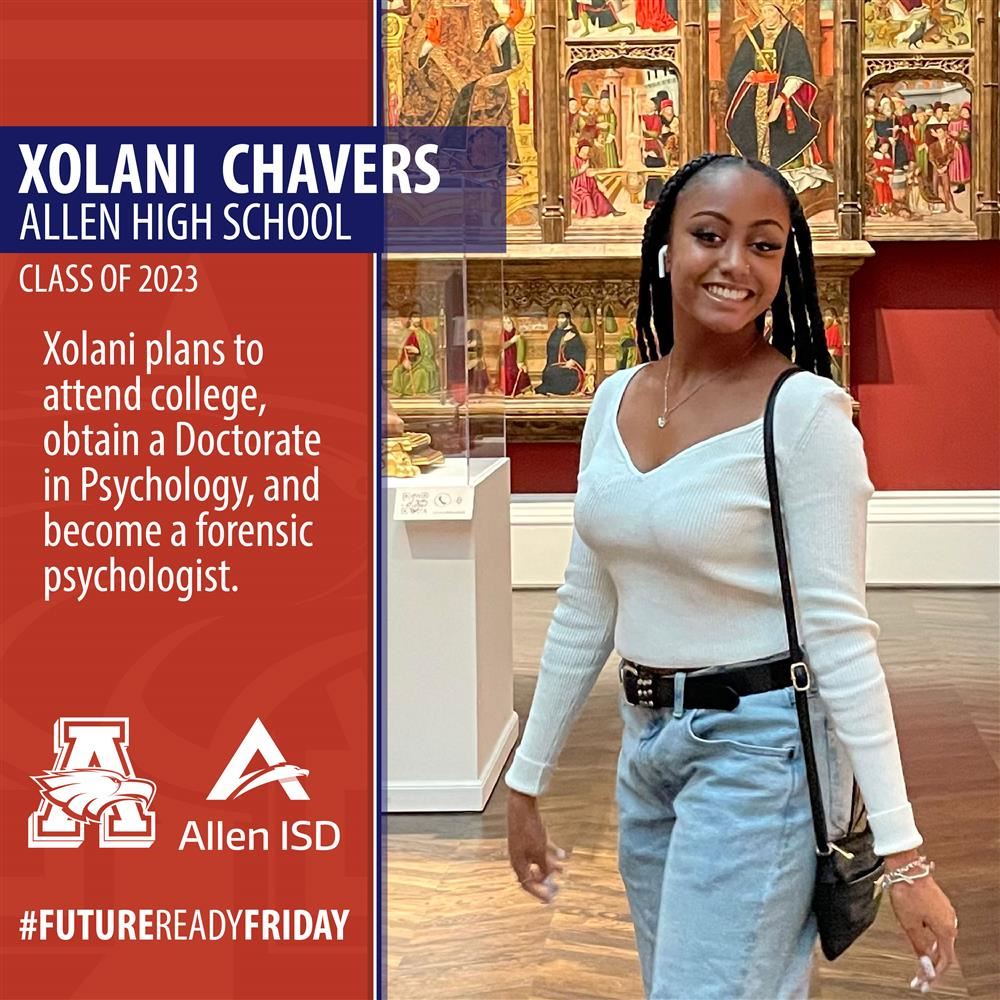 Xolani Chavers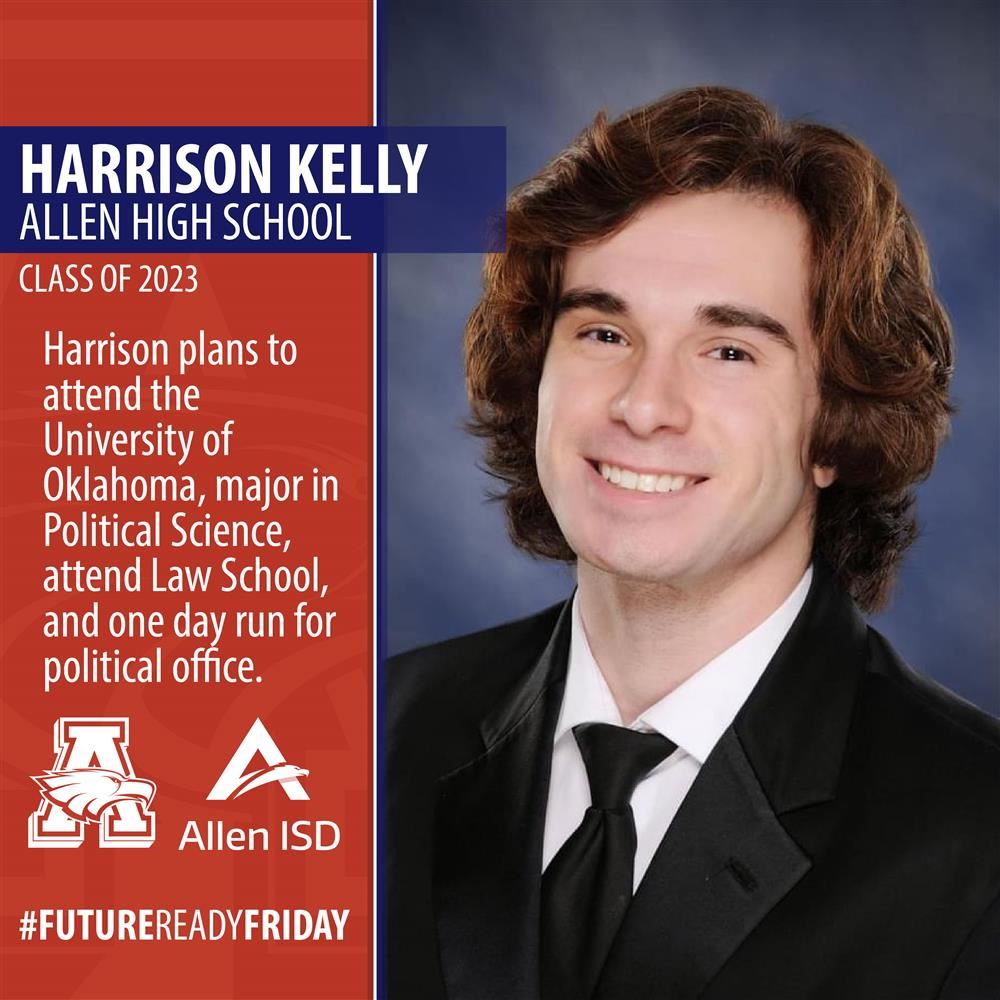 Harrison Kelly