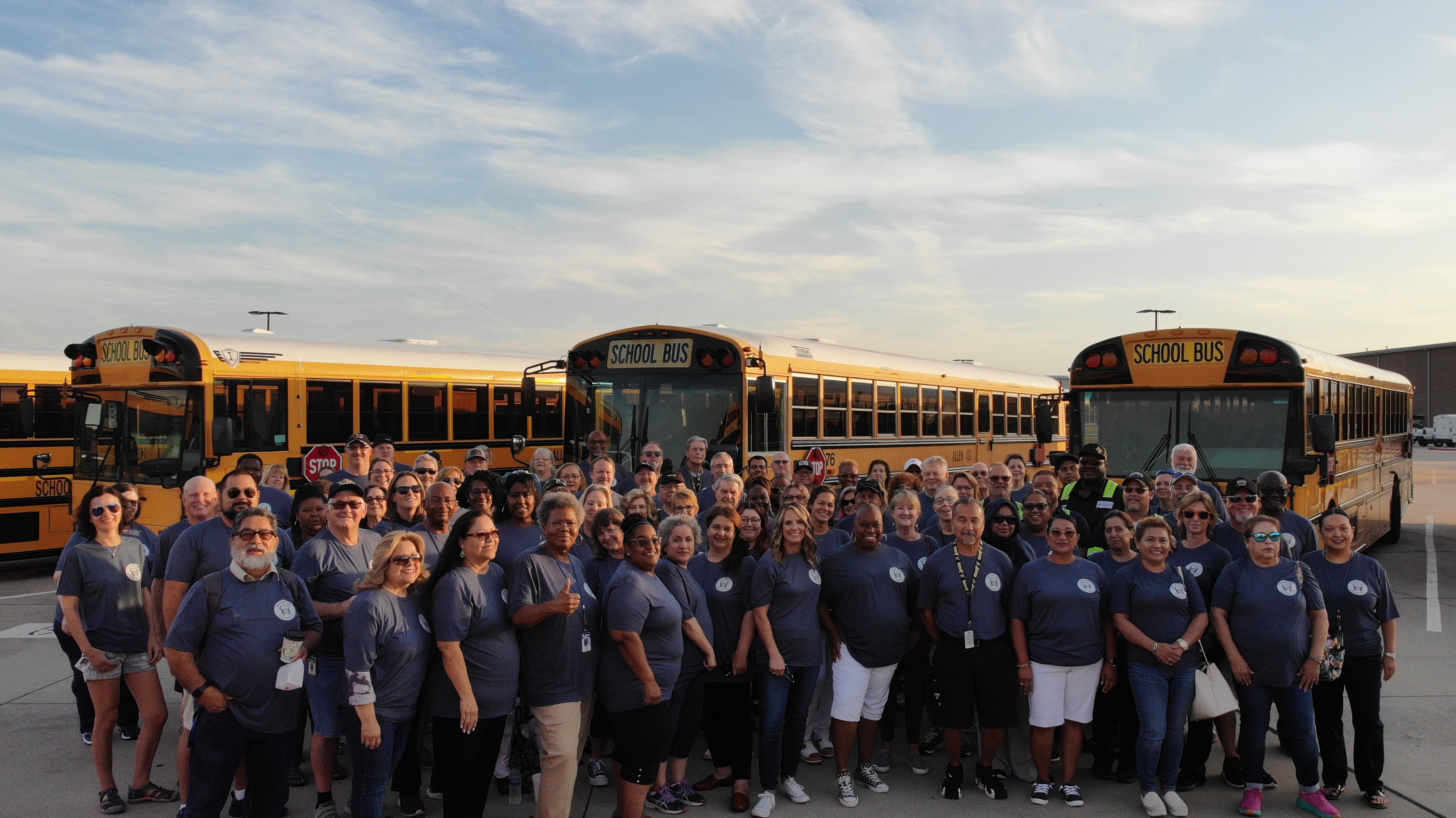 The Transportation Department is an award-winning organization of dedicated professionals who are proud to safely transport Allen ISD students every day of the school year. The department may be reached from 7:30 a.m. to 4:30 p.m. Monday through Friday at 972-727-0542. Transportation is located in the Allen ISD Service Center at 1451 N. Watters Road in Allen.
Allen ISD offers bus service to all eligible student riders (K-12) for home-to-school and for school-to-home each day. Students must reside two or more miles from their enrolled campus in order to be eligible for bus service.
The graphic below details when to stop for a school bus loading or unloading.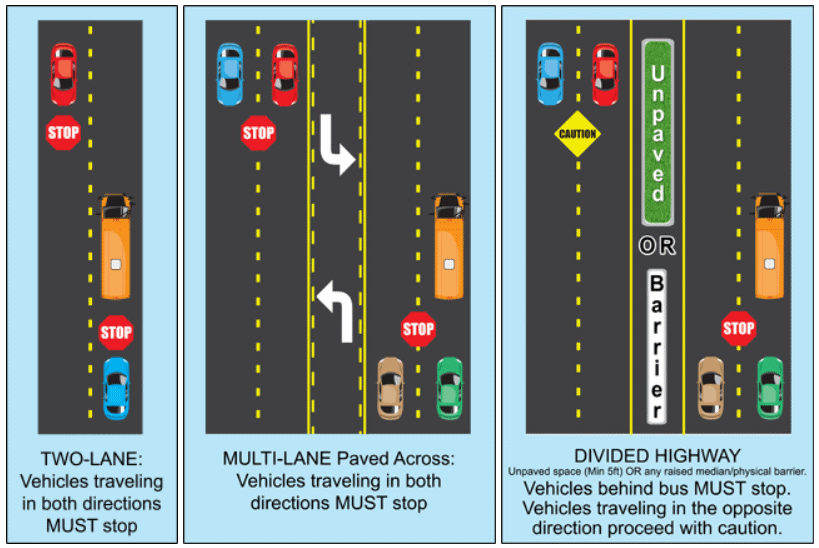 1451 N. Watters Road • Allen, Texas 75013
972-727-0542
Michelle Leasure
Director of Transportation
Email Michelle Leasure
Ashley Kies
Assistant Director of Transportation
Email Ashley Kies
Rene Curtis
Administrative Assistant