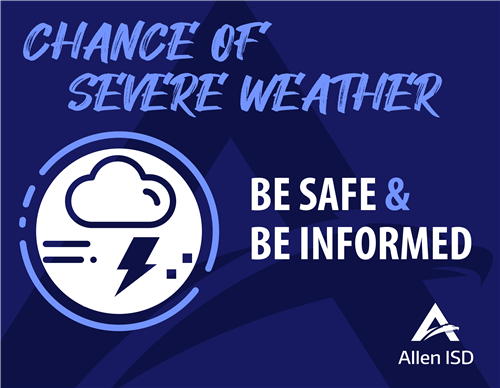 Allen ISD is aware of the potential for severe weather and thunderstorms this afternoon. Bus transportation and dismissal times could be delayed depending on the location and severity of afternoon storms. Please watch for communication from your campus regarding any possible changes to dismissal times.
In the event of severe weather and/or a tornado warning that occurs during dismissal time, students will not be released from the campus and instead be moved to the pre-designated safety locations inside the building. Parents in the car pick-up line may be asked to come inside the campus for safety.
District officials will continue to monitor the weather throughout the day. No determination has been made regarding after-school activities. Please be safe during your afternoon travels.