Allen ISD Student Nutrition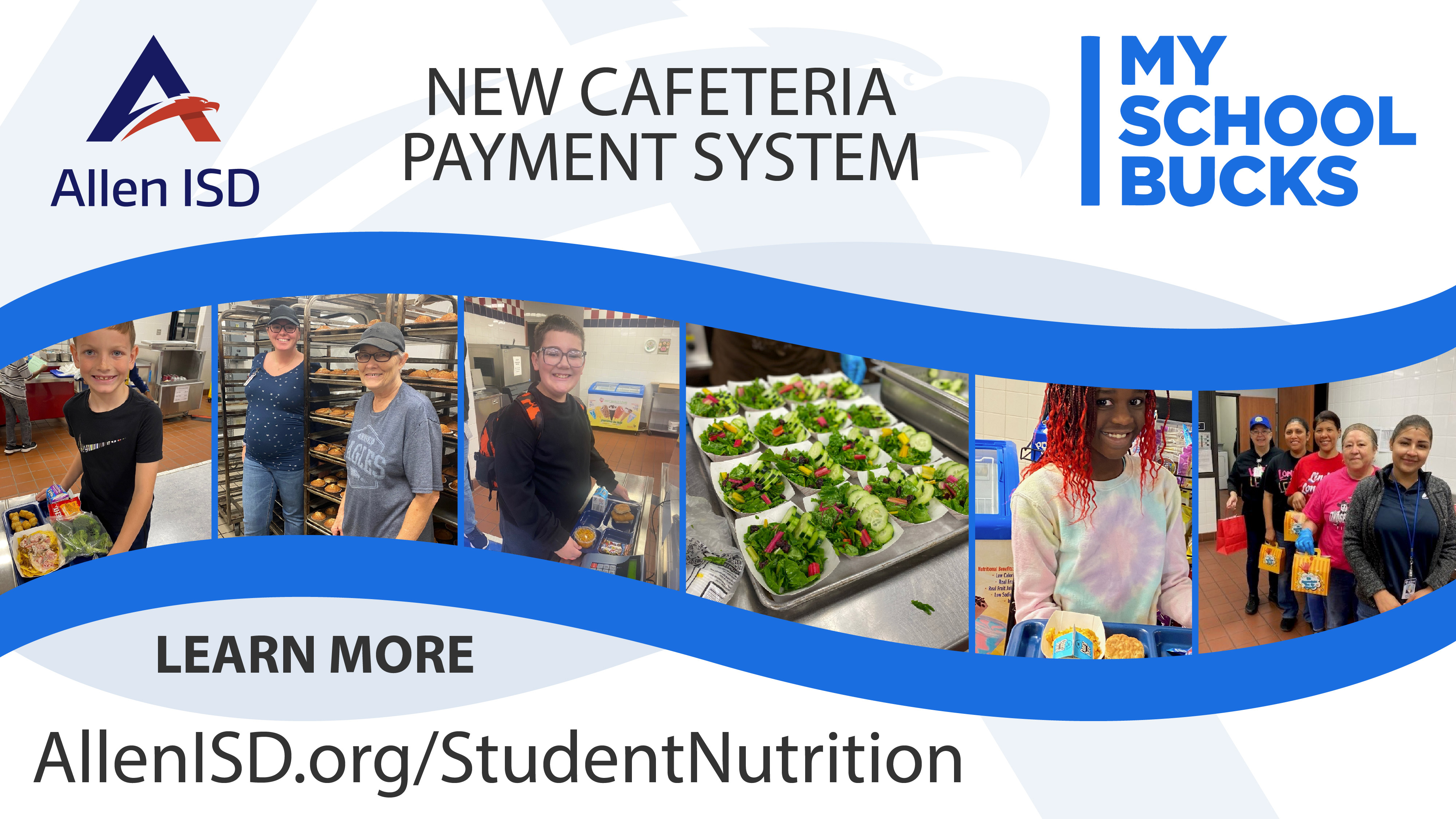 Payments, balance information, email reminders, and cafeteria purchases are no longer available on PayPAMS after the transition to a new system by the district's Student Nutrition department. Current student balances have been transferred to the new system.
Allen ISD's new online payment system for cafeteria accounts will be MySchoolBucks, which offers a convenient online service that allows you to securely pay for your student's meals online using your credit/debit card or electronic check.
You may:
Set Up Automatic Recurring Payments

Track & Review Meal History

Create Low Balance Alerts

Make Payments with the Mobile App, and much more
Sign up now! Registering for your FREE account is easy, go to https://www.MySchoolBucks.com. Create a secure account and never worry again about sending cash or checks with your student(s) to school again.
At Allen Independent School District, our goal is to promote sound nutrition by offering students a variety of choices, including whole grains, lean proteins, vegetarian options, as well as low-fat milk, fresh fruits, and vegetables daily.
All entrees, side items, and snacks served under the School Breakfast Program and the National School Lunch Program, Kindergarten through eighth grade, meet the criteria established by the USDA for calories, fat, and sodium.
Contact Student Nutrition