Allen ISD recently hosted another Community Engagement Night where community members in Allen were able to hear from district and community leaders on many important topics. Se...
Allen ISD is pleased to announce 43 semifinalists in the 2024 National Merit Scholarship Program, which is a new record for the district. These academically talented high scho...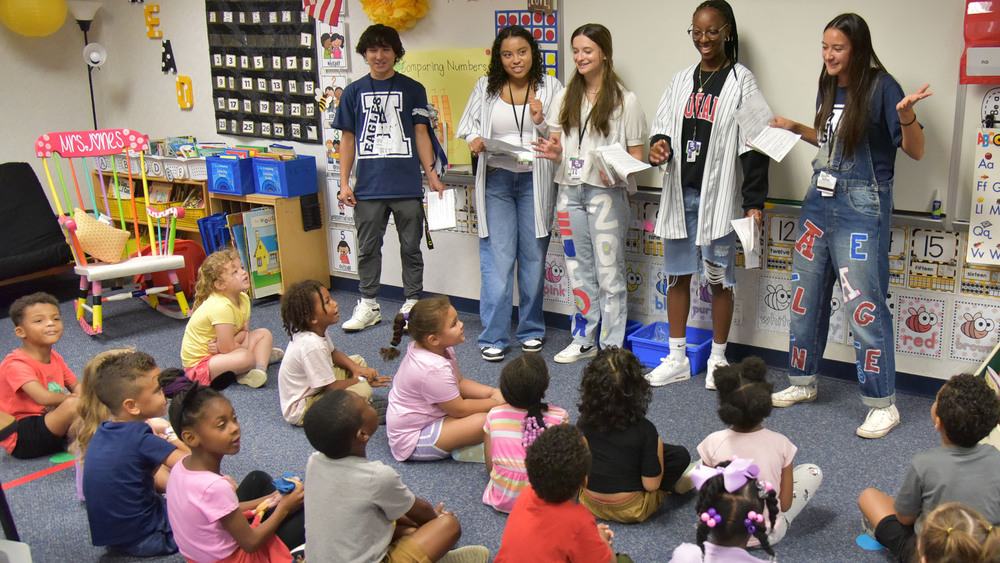 Members of the Allen High School Peer Leadership program (WINGS) recently visited Boyd Elementary School to read to the students and leave the books as a gift courtesy of Chick-Fi...
Allen ISD is seeking feedback from parents and staff as it prepares the 2024-2025 academic calendar. The feedback from this survey will be shared with members of the calendar c...
Allen ISD has received the Certificate of Achievement for Excellence in Financial Reporting from the Government Finance Officers Association of the United States and Canada (GFOA)...
Allen ISD's Dillard Special Achievement Center hosted at open house for parents and guardians of students in the district's Transition Program to see the work produced by the stud...
Four Allen High School students, who are part of the BEST Robotics Program at the STEAM Center, recently participated in a grant acceptance celebration of $659,100 from Texas Work...
TMEA Recognizes Sonya Pitcock with Administrators' Award for Outstanding Contribution to Music Education The Texas Music Educators Association (TMEA) recently honored Sonya P...
Allen ISD recently hosted the Silver Eagles Kick-off event for the 2023-2024 school year. Member s heard from Superintendent Dr. Robin Bullock and football Head Coach Lee ...